Saturday Morning Coffee
We're hoping to do several smaller gatherings in the new year by zip code for folks to get to know one another. Details will be posted on social media as they are finalized. If YOU are interested in organizing one near you, contact CVBMDC Secretary to get a list of folks by zip code in your area.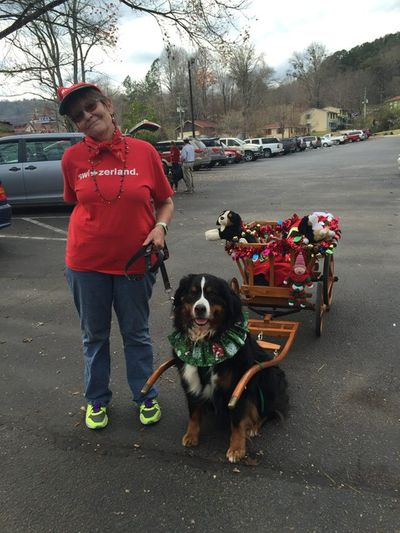 Helen, GA Holiday Parade & Annual Meeting 12/10/22 12PM - 3PM
It's time to get excited for the annual holiday parade in Helen, GA!! This is one of our favorite events of the year. The crowd loves to see our beautiful dogs! We will meet in the parking lot on the corner of Chattahoochee St. and Edelweiss St. The parade starts at 2PM. Bring cash for parking. The parade route is about 1/4 mile.
We will have our annual meeting at noon. There are a few tables near the river, so pack a lunch. ​https://www.helenga.org/calendar/christmas-parade-helen-1-1
As always you do not have to be a club member to attend! Friendly dogs of all breeds are welcome. Festive attire for humans and dogs is encouraged! This is a great time for our drafting dogs to show their stuff. All dogs must be leashed. Don't forget to bring a chair, poop bags, water, and water bowls. We can't wait to see everyone!