THE HEALING POWER OF YOUR PET
Happytailspets.org is Atlanta's oldest and largest nonprofit animal-assisted therapy (AAT) and animal-assisted activity (AAA) organization, Happy Tails serves people of all ages with physical, social, emotional and cognitive needs in a variety of settings. Their website provides information about Membership Guidelines and how to get involved.
Making A Difference
Member Helen Taylor and lovable Bernese Ben help to bring smiles and laughs to so many people.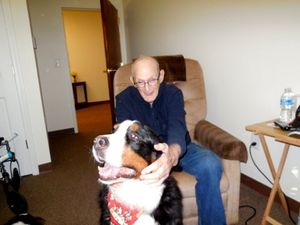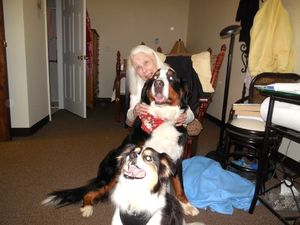 AKC Canine Good Citizens Program
Designed to recognize dogs who have good manners at home and in the community. All dogs who pass the 10 step CGC test may receive a certificate from the American Kennel Club. Two other programs are the AKC Community Canine (Advanced Canine Good Citizen Title) and the AKC Urban CGC